Andrzej Kaczmarek
President of the Management Board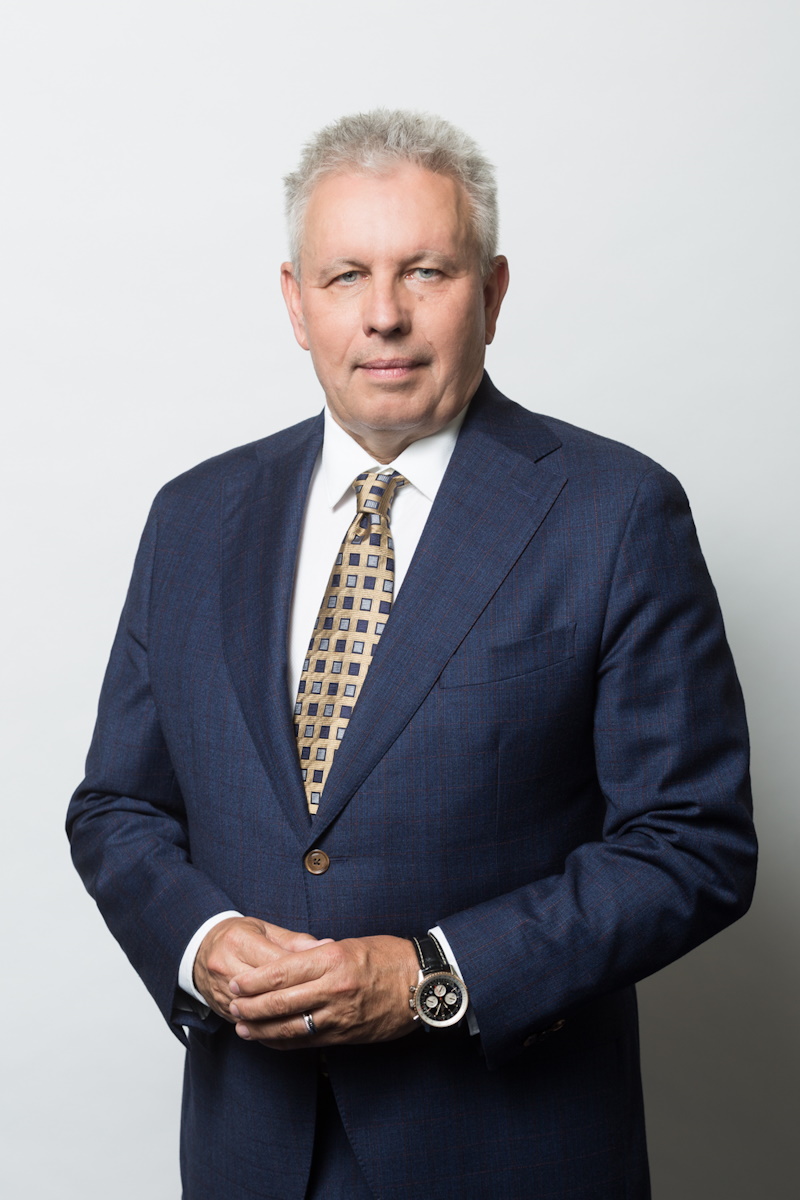 Mr. Andrzej Kaczmarek graduated from the Warsaw University of Technology. He has two diplomas: Master of Science Engineer in Electronics at the Faculty of Electronics (1985) and Master of Science in Engineering at the Faculty of Precision Mechanics (1982). His academic education is complemented by numerous trainings and competences, including Staffing Supervisory Boards in State Treasury Companies, Agile PM Agile Project Management Foundation Certificate and MoP Foundation Certificate in Portfolio Management.
Manager with experience gained in top positions in private business, State Owned Enterprises, economic diplomacy and state administration. Expert on the power industry as well as infrastructure construction and foreign economic cooperation. Business consultant, negotiator and leader pursuing strategic development visions.
He started his professional career at ITI Poland S.A. Subsequently, he worked at the Polish Foreign Investment Agency S.A., at the Embassy of the Republic of Poland in Canada as the First Economic and Commercial Counselor. In the years 2005 - 2007 he was Undersecretary of State in the Ministry of Economy, where he was responsible for strategy and economy development, economic regulations, innovations, entrepreneurship, business support instruments, European funds, foreign bilateral economic relations. In the following years, he worked at KPMG Advisory as Director in the Advisory Department, in Powiśle Park Sp. z o. o. as President of the Management Board, Budimex S.A. as Development Director, PSE Inwestycje S.A. as President of the Management Board, PSE Centralna Jednostka Inwestycyjna S.A. as General Director, Pile Elbud S.A. as President of the Management Board, and from May 2022 to February 28, 2023 at TAURON Inwestycje Sp. z o. o. as President of the Management Board. His professional experience also includes membership in Supervisory Boards of many entities.
From March 1, 2023, President of the Management Board of Stalexport Autostrady S.A. and Stalexport Autostrada Małopolska S.A.
Mariusz Serwa
Vice-President of the Management Board, Financial Director
Mr. Mariusz Serwa was born in 1971. He graduated from the Kraków University of Economics, faculty: International Trade. He was granted the title of the Executive Master of Business Administration (MBA) at Ecole Nationale des Ponts et Chaussees and Bristol University. He participated in the International Business Programme at the Catholic University Brabant in Tilburg (the Netherlands).
From 1998 to 2000 he was the Manager of the Foreign Currency Division at Stalexport S.A.
From 2000 on he has been performing the function of the Director of Finance at SAM S.A. and the Management Board Member, and from April 2006 - Vice President of the Management Board of the company in question.
He took part in training concerned with foreign currency law, methods of securing payments in the domestic trade, financial mathematics and documented transactions in the international trade. Moreover, he completed a training in company accounting arranged by the Accountants Association in Poland.